200hrs TTC

200 hours Yoga Alliance Teacher Training Cyprus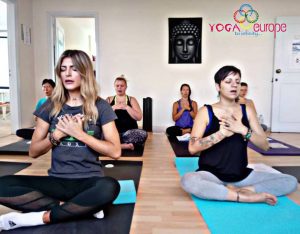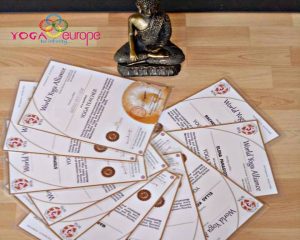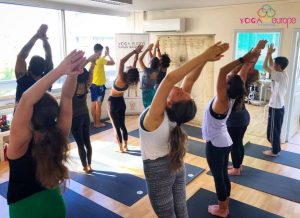 Yoga Europe School® invites you to join this unique Yoga Teacher Training held in Nicosia, Cyprus. The course is designed to give you a transformational experience. You will gain a deeper understanding of Yoga and become a member of a like-minded international community of Yoga Teachers, schools and advocates passionate about Yoga. For those who want to teach, this will mark the beginning of a successful career as a Yoga Teacher. Certified by Yoga Alliance USA, Yoga Alliance Professionals (United Kingdom) and World Yoga Alliance (India), learn the proper foundation to teach Yoga safely, confidently, and with proper knowledge.
SKILL LEVEL
Beginner
Intermediate
Advanced
UPCOMING DATES
13 April 2019
13 May 2019 to 2 June 2019
30 September 2019 to 20 October 2019
16 November part-time
Book your space NOW!
SYLLABUS OF STUDY FOR THE 200-HOUR LEVEL
Yoga history and Yoga philosophy
Principles of Asanas
Ashtanga of Patanjali
Introduction of seven chakras and five elements
Asanas philosophy, benefits, and practice
Pranayama (breathing techniques)
Mudras and bandhas (yogic locked)
Kriya (cleansing techniques)
Kundalini Yoga
Introduction to Aerial Yoga
Basic Yoga Anatomy (Physiology of movements and the muscular system
Basic Ayurveda, nutrition, and the yogic diet
Marma Therapy
Hatha Yoga Pradipika and Bhagavad Gita
Meditation Techniques
Mantra recitation
Teaching methodology of different styles of yoga such Patanjali Ashtanga Yoga
Traditional and classical Hatha Yoga & Vinyasa Yoga
Yogic lifestyle
Ethics for Yoga Teacher
SCHEDULE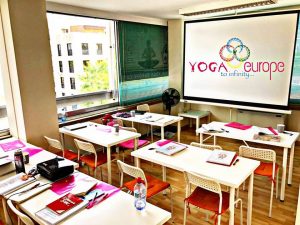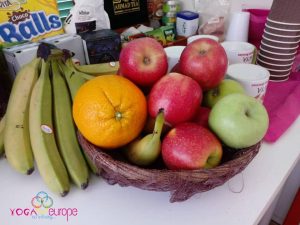 08:00 Breakfast
09:00 Meditation, Mantras, Pranayama and Yoga Asanas
10:30 Break
10:40 Yoga theory or workshop
12:45 Free time and lunch
13:45 Yoga theory or workshop
15:30 Yoga Asanas
17.00 Free time/Study time and later dinner
Lead Trainer: Dimitris Papapetrou ERYT500, RPYT, RCYT, RAYT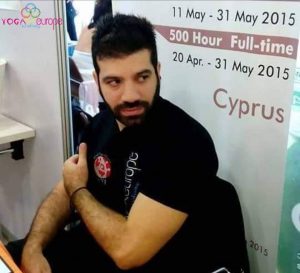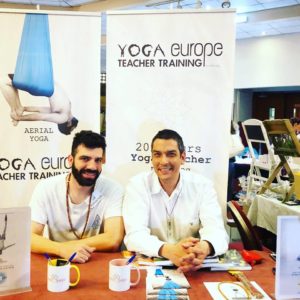 Master Dimitris, Cyprus, E-500hr RYT started yoga a decade ago and in 2010 co-founded Yoga Europe and developed yoga teacher training in Europe. A holder of 200hrs from 3 different organizations, holder of 500hrs, holder of continuous education diplomas kids, pregnancy, Aerial, Hot. Participated and organized many yoga workshops and has experience in the following styles: Hatha, Aerial, Vinyasa, Acro, Ashtanga, Sivananda, Hot, Yin, Dharma, and Calisthenics. He has lead 44 teacher trainings and has several highly skilled and qualified assistants to give the course a wide variety of expertise.