50hrs Aerial Yoga TTC
50hrs Aerial Yoga Teacher training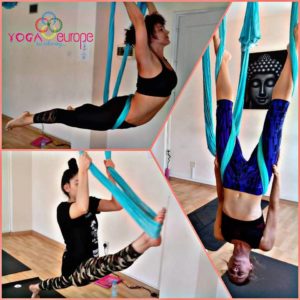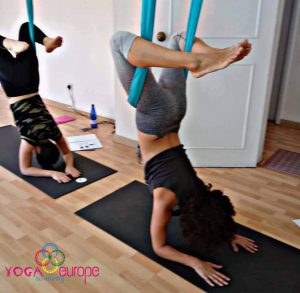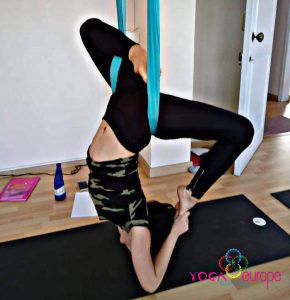 Aerial Yoga Teacher Training organized by Yoga Europe School, based in Nicosia- Cyprus, being the subsidiary of WYA Organization in India.
Aerial Yoga is a combination of the traditional Hatha Yoga Asanas, aerial flow and fitness dynamics. This combination, apart from offering well-being, helps us overcome our fears of being upside down, the fear of anti-gravitation and floating. Practicing Aerial Yoga is sort of a game which challenges and invigorates. It opens up new doors as to how you can work with your own body weight.
Using a hammock as a tool in supporting the weight of the body, you will learn how to enter, perform and exit Yoga Asanas, Yoga Asanas variations, strength & flexibility enhancement poses, floating, flying and inverted poses. You will learn the pros and cons of Aerial Yoga, its history, how to flip and swing, and how to sequence a class.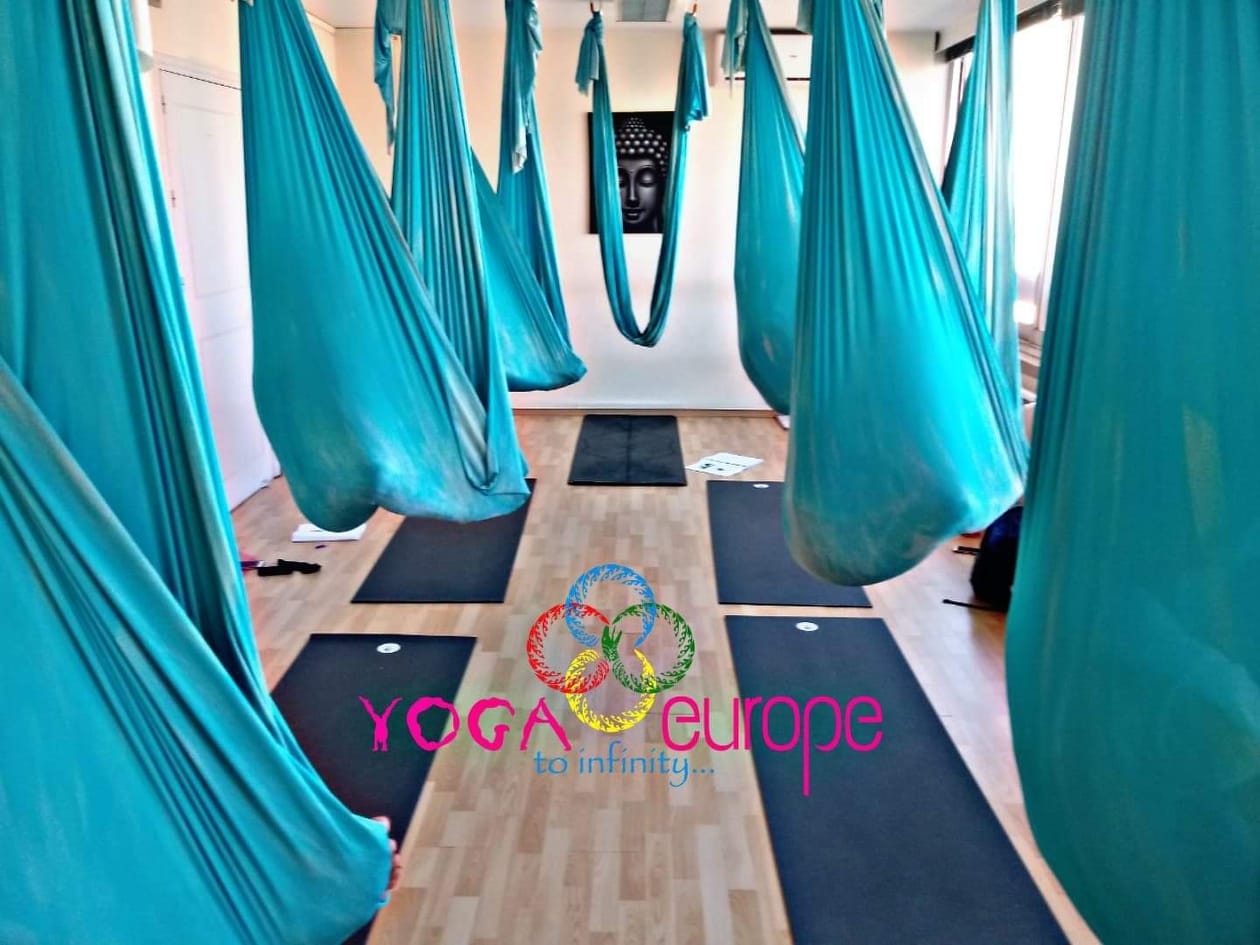 Upon completion of the program, a written and practical examination will be carried out.
The Teacher Training Aerial Yoga program, is certified by World Yoga Alliance India in the category of "Continuous Education" and is worldwide accredited.
Created and Developed by Yoga Europe School (All rights reserved)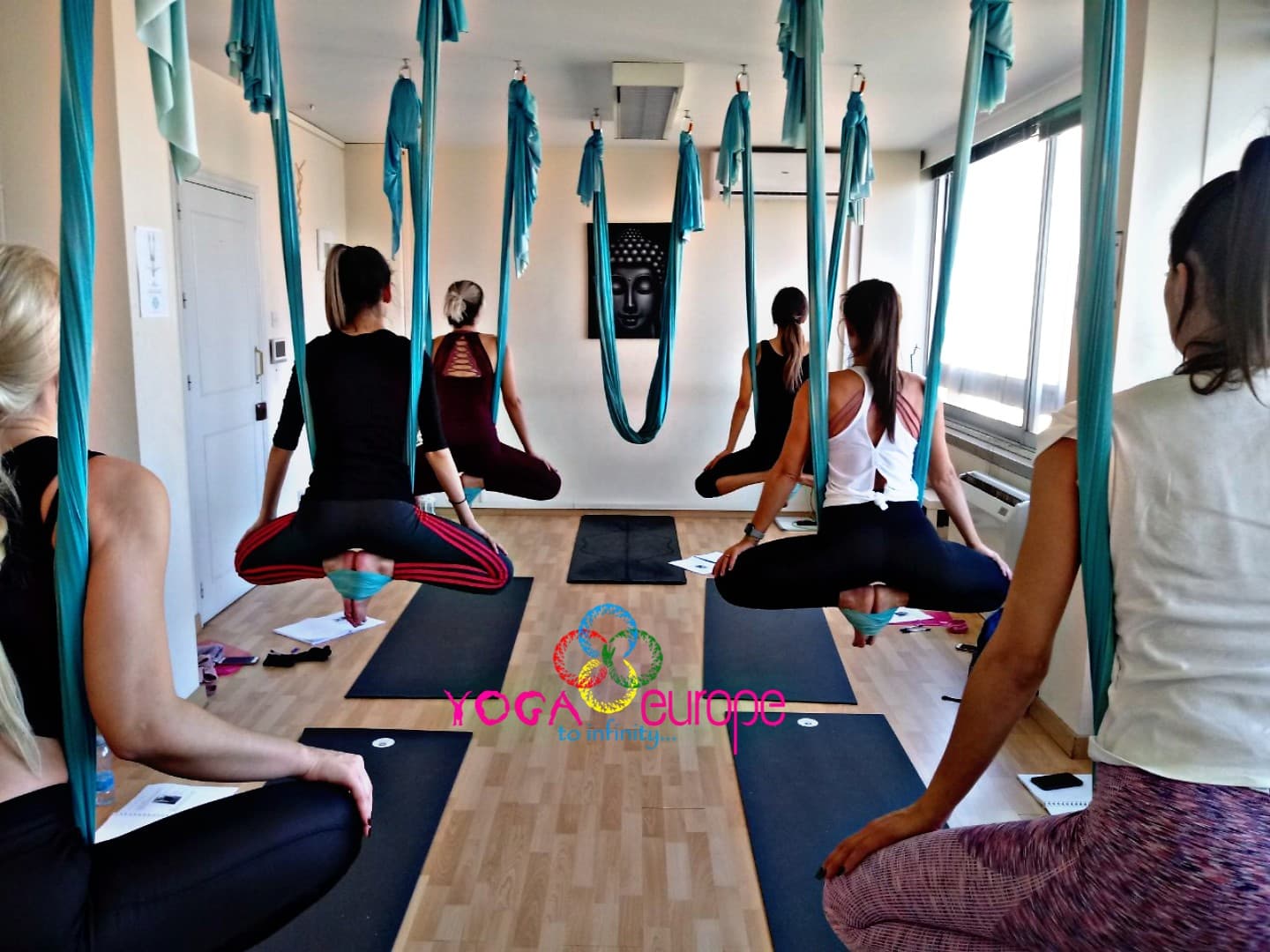 SKILL LEVEL
SYLLABUS OF STUDY FOR THE 50-HOUR AERIAL YOGA LEVEL
Definition and expanation of Yoga
Yoga History
What is Aerial Yoga
The Benefits of Aerial Yoga
Precautions for Aerial Yoga
Surya Namaskar and Chandra Namaskar
130 Aerial Yoga Asanas
SCHEDULE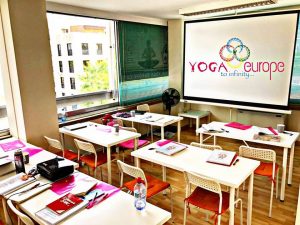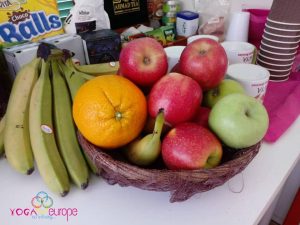 08:00 Breakfast
09:00 Aerial Yoga Asanas
10:30 Break
10:40 Aerial Yoga Asanas
13:00 Free time and lunch
13:45 Aerial Yoga Asanas
15:30 Break
15:40 Aerial Yoga Asanas
17.00 Free time/Study time and later dinner
UPCOMING DATES
20-23 December 2019
22-25 February 2020
Book your space NOW!
Lead Trainer: Dimitris Papapetrou ERYT500, RPYT, RCYT, RAYT
Master Dimitris, Cyprus, E-500hr RYT started yoga a decade ago and in 2010 co-founded Yoga Europe and developed yoga teacher training in Europe. A holder of 200hrs from 3 different organizations, holder of 500hrs, holder of continuous education diplomas kids, pregnancy, Aerial, Hot. Participated and organized many yoga workshops and has experience in the following styles: Hatha, Aerial, Vinyasa, Acro, Ashtanga, Sivananda, Hot, Yin, Dharma, and Calisthenics. He has lead 44 teacher trainings and has several highly skilled and qualified assistants to give the course a wide variety of expertise.