95hrs Kids Yoga TTC
The 
95hrs
 Kids RCYT Teacher Training
*
is a comprehensive 7 days course specializing in children's yoga.
* In accordance with the high standards of the Yoga Alliance.
Standards in yoga are getting higher and more stringent, and working with children is no exception. The Yoga Alliance RCYT (Registered Children's Yoga Teacher) qualification is becoming increasingly mandatory in public and private settings due to the professional standards it demands of it's teachers. The Indiv Yoga Kids RCYT Course is the best way to expand the range of people you can bring your yoga teaching to, or deepen your skills and tools if already in a child-care related profession*.  This yoga teacher training course is for anyone who would like to learn how to add yoga for children to their current profession in a child-care/education related profession or add a RCYT certification to their current yoga teacher training qualification.
SKILL LEVEL
SYLLABUS OF STUDY FOR THE 95-HOUR KIDS YOGA LEVEL
Teaching methodology & techniques of yoga, pranayama, meditation and mindfulness, to 2 – 15 years old
Yoga for anxious kids
Applied principles & benefits of yoga for children
Anatomy & Physiology – causal and energetic body
A full tool box of yoga games, activities, props & ideas specific for children of all ages
Childhood Development 2-15yrs

Physical
Cognitive
Psychological
Emotional, Social & Linguistic

How to use yoga to help with typical developmental issues
Class plans, sequences & layouts for different ages & settings
Yoga for Special Needs
Mama & Baby and Family Yoga classes
Ethics in Kids Yoga & cooperating with parents/guardians/schools
Yoga before 2 years old and after 15 years old
Practical experience teaching kids yoga 2-15 years old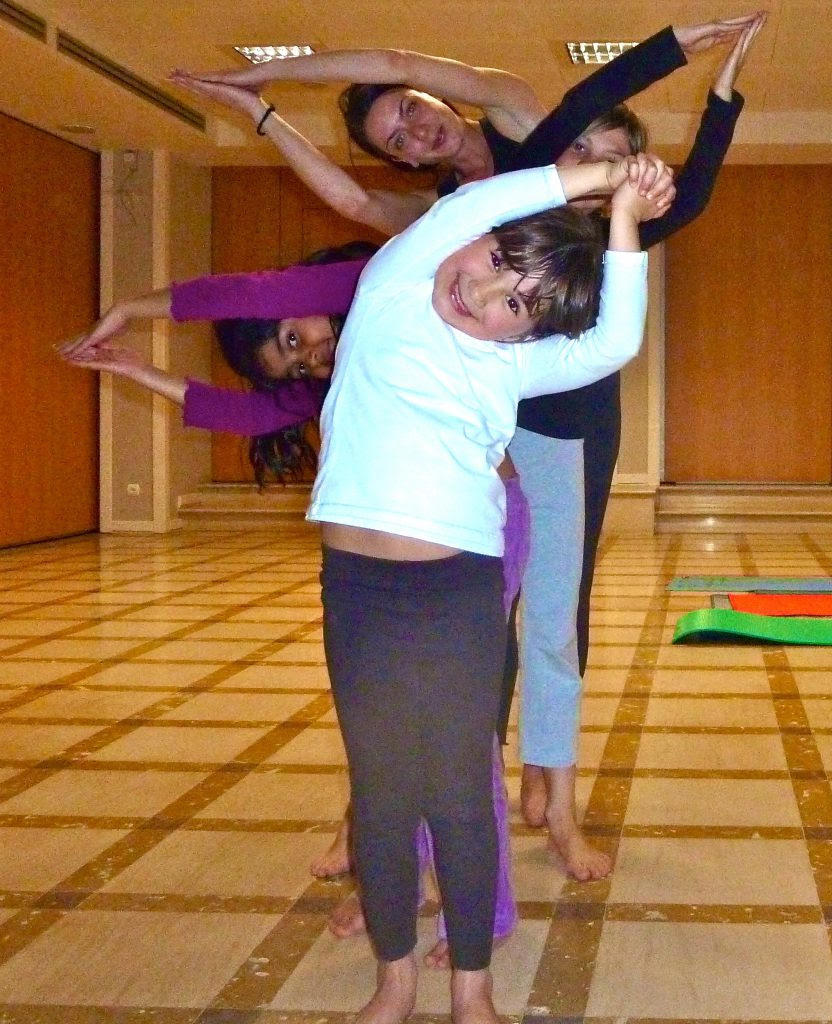 SCHEDULE
Arrival day 1pm – 6.30pm
Typical daily timetable 9.30am – 6.30pm (lunch & snack break)
Last day 9.30am – 1.30pm
UPCOMING DATES
5-12 July 2019
19-26 June 2020
Book your space NOW!
Lead Trainer: Charlie Stewart-Brown ERYT500, RPYT, RCYT, YCEP.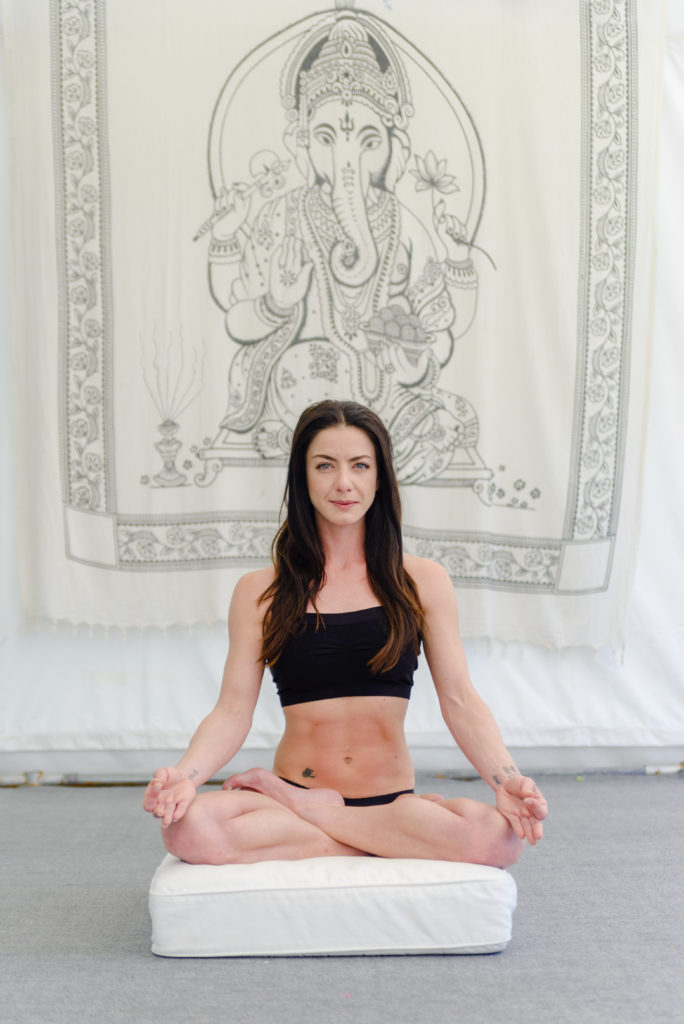 Charlie began practicing yoga over 20 years ago and has been teaching for nearly 10 years around the world to people of all ages and abilities. Originally from London and having worked in New York and Lisbon after her Psychology degree, she has since settled with her husband in Switzerland, and dedicated her life to expanding her knowledge of the science of yoga, mindful meditation and better physical and mental health. Over the years Charlie has worked with some of the most renowned yoga teachers around the world (David Swenson, Shiva Rea, Anne-Marie Newland, Leslie Kaminoff, Sadie Nardini, Sonia Sumar etc) certifying in Hatha, Sivanada, Ashtanga, Childrens and Family Yoga, Yoga for the Special Child, & Inner Engineering with Sadhguru.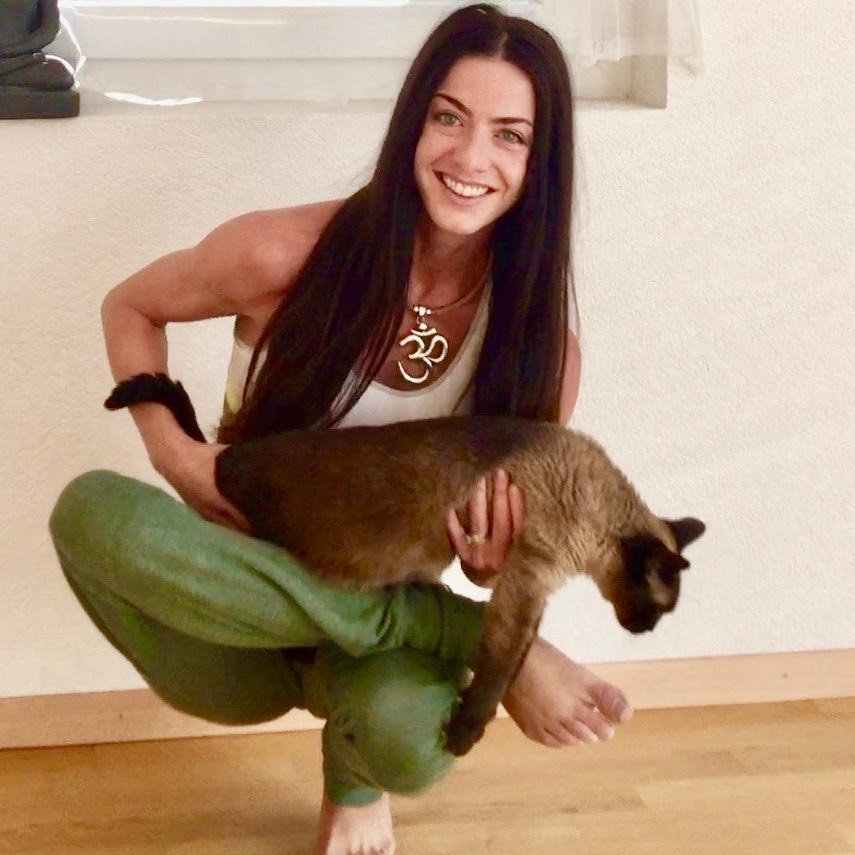 She has become highly respected for her successful work in yoga therapy, especially for Autism, ADHD and other behavioural and developmental syndromes. She has also talked at some of the biggest corporations in Switzerland and the annual SGIS (Swiss Group of International Schools) Conference on implementing Mindfulness in the work place and the education system.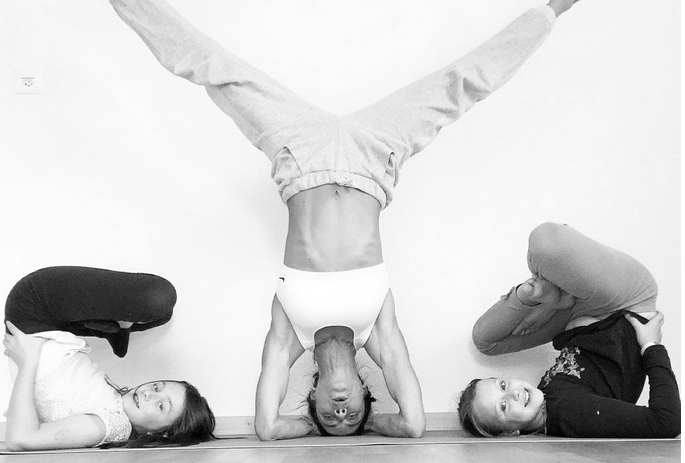 Charlie holds the highest yoga qualifications as an ERYT500 (Experienced Registered Yoga Teacher), RCYT (Registered Children´s Yoga Teacher), RPYT (Registered Prenatal Yoga Teacher) and YCEP (Yoga Continued Education Provider) with the Yoga Alliance, and has developed Indiv Yoga™ to bring a more physiological, therapeutic and individual approach to yoga. Indiv Yoga™ Switzerland is a RYS (registered yoga school) and RCYS (registered children's yoga school) providing Yoga Alliance teacher training certifications of the highest professional standards.